At BC Exteriors, we understand the importance of maintaining a functional and efficient gutter system for your home or commercial property. Our professional gutter services are designed to protect your property from water damage, prevent foundation issues, and enhance the overall curb appeal of your building. With years of experience and a commitment to quality, we offer a comprehensive range of gutter solutions to meet your specific needs.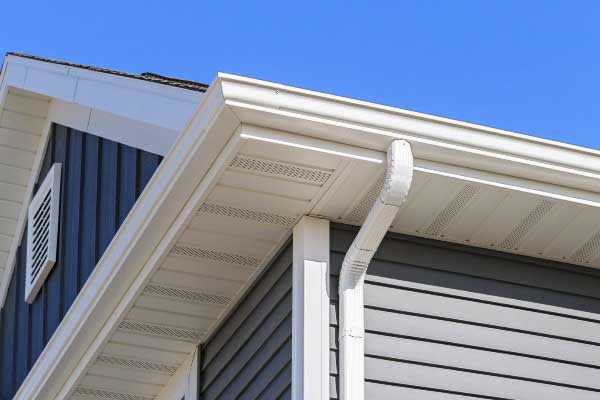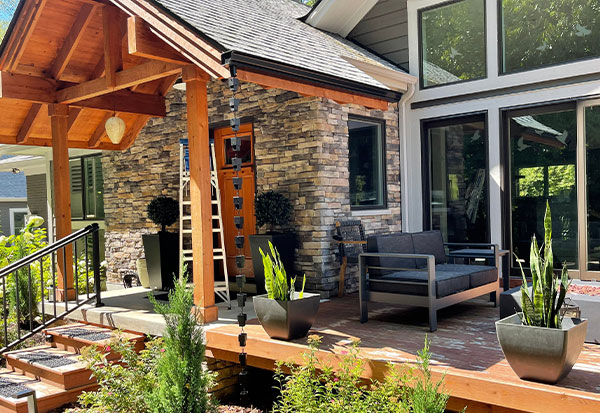 Gutter Installation
When it's time for a new gutter system, BC Exteriors is your trusted partner. Our skilled technicians will work closely with you to select the right gutter type and design that complements your property's architecture. We install high-quality seamless gutters, downspouts, and gutter guards to ensure effective water management.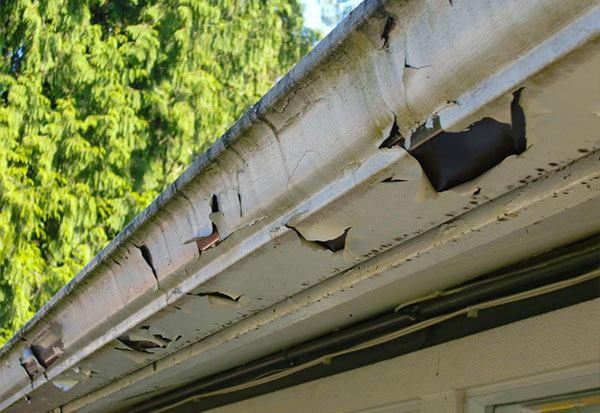 Gutter Repair
Is your existing gutter system showing signs of wear and tear? Our experts are here to address all your gutter repair needs promptly. We fix leaks, sagging gutters, damaged downspouts, and more to ensure your gutters function flawlessly.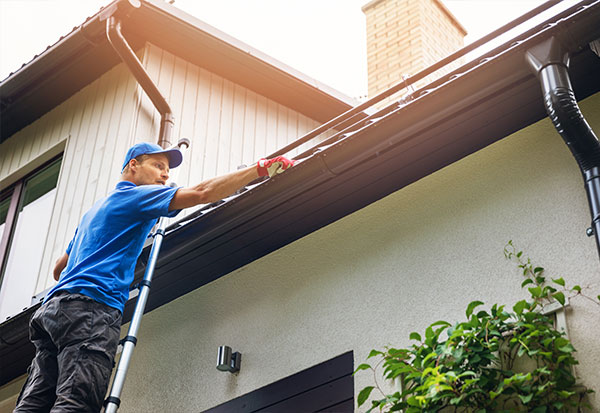 Gutter Maintenance
Regular gutter maintenance is essential for keeping your gutter system in peak condition. Our maintenance services include gutter cleaning, debris removal, and inspections to prevent clogs and ensure optimal water flow.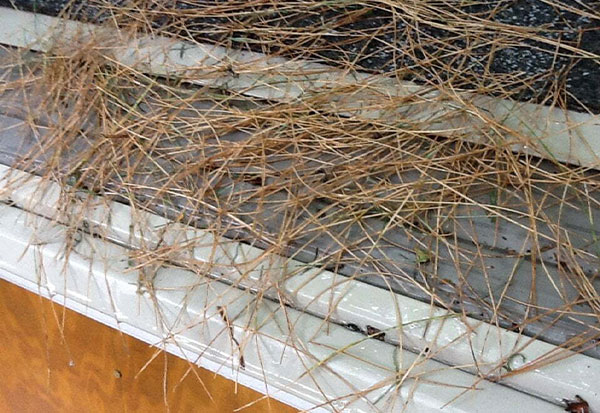 Gutter Guard Installation
Protect your gutters from debris buildup and clogs with our professional gutter guard installation. Gutter guards help maintain water flow while reducing the need for frequent cleaning, saving you time and effort.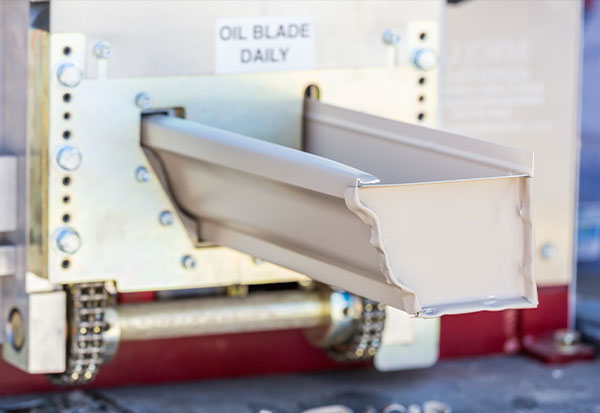 Gutter Replacement
When your gutter system is beyond repair, we offer efficient gutter replacement services. Our team will remove the old, ineffective gutters and replace them with a new, durable system that meets the highest industry standards.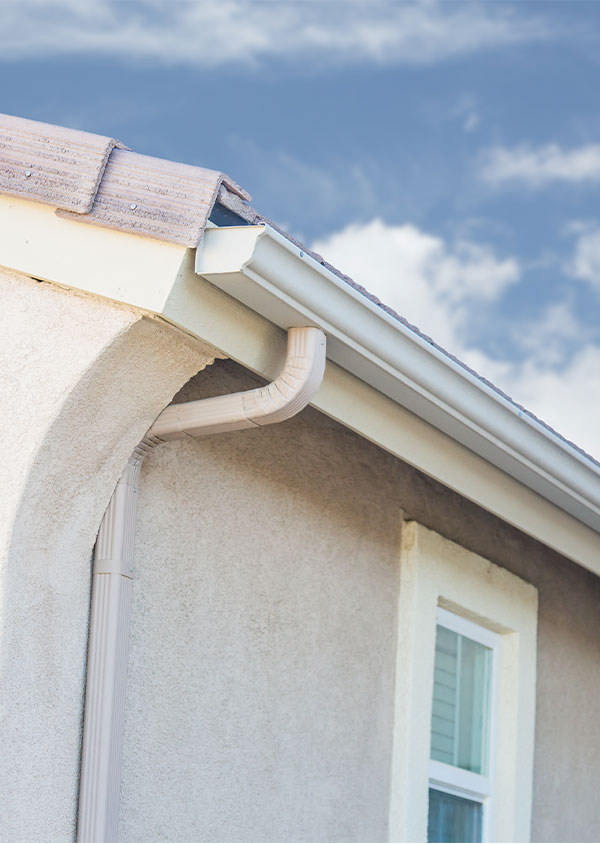 Are Your Gutters in Good Condition? Here's Why It Matters.
Gutters may seem simple, but they have a big job to do. They take all of the rain and snow melt that rolls off the roof and sends it on its way, where it cannot cause problems. However, being constantly exposed to the weather means that gutters take a beating. They may be dented by hail and detached from the side of a building by strong winds. Moisture can cause corrosion, rust and holes. When gutters are in poor condition and they are unable to manage water properly, it can:
Damage foundations and flood basements
Seep beneath siding and into fascia boards, causing rot
Saturate landscaping and kill those beautiful flower beds you planted
BC Exteriors LLC does expert gutter installations on roofs of all sizes. We will consult with you and explain the pros, cons and price points of the various materials. If you are having us do a roof replacement for you, that is an excellent time to do a gutter replacement as well. In addition to improved water management, replacing drab, discolored gutters will boost the appearance of your home or commercial building.
Aluminum is the most popular material for gutters, because it doesn't rust, can last for up to 25 years and comes in many colors.
Vinyl is budget-friendly, won't corrode or rust and will last around 20 years. The color may fade over time due to exposure to sunlight and hard freezes can cause cracks.
Zinc is pricey, but zinc gutters will resist corrosion, rust, warping and all kinds of weather. It has an average lifespan of 50 years.
Steel gutters are very strong and weather-resistant, but prone to rust.
Copper is expensive, but a smart investment if you want long-lasting weather-resistance – up to 100 years.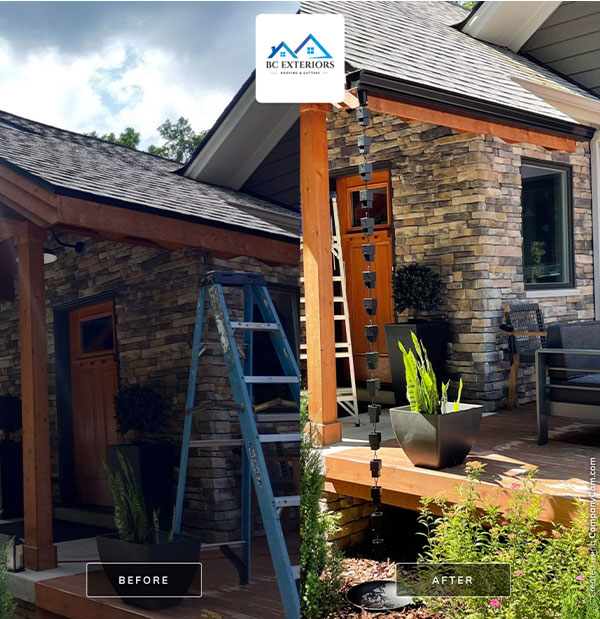 Why Choose BC Exteriors for Gutter Services?
Experienced Professionals: Our team consists of experienced gutter experts who are well-versed in all aspects of gutter installation, repair, and maintenance.
Quality Materials: We use high-quality materials and products to ensure your gutter system's longevity and performance.
Custom Solutions: We understand that each property is unique. Our gutter solutions are tailored to fit your specific needs and preferences.
Preventive Approach: We focus on preventing gutter issues before they become major problems, saving you money on costly repairs.
Curb Appeal: Well-maintained gutters enhance the overall look of your property and protect its value.
Transparent Pricing: BC Exteriors provides competitive and transparent pricing, so you know exactly what to expect without any hidden costs.
Contact BC Exteriors for Your Gutter Needs
BC Exteriors is your reliable partner for all your gutter service needs. Whether you need installation, repairs, maintenance, or replacement, our team is ready to provide professional and efficient solutions. Contact us today to schedule a consultation and receive a free quote for your gutter project.