Taking care of the building that takes care of your business is a big responsibility. If you are the owner or manager of a warehouse, industrial facility, apartment complex, office building, retail store, condo complex, health care facility or strip mall, you want a reliable roof that will protect both people and assets. BC Exteriors LLC specializes in installing Duro-last or EPDM flat roofs. Our goal: to give you the best, most affordable and long-lasting roof while avoiding:
Disruptions to your operations
Inconvenience to your employees, tenants, customers or visitors.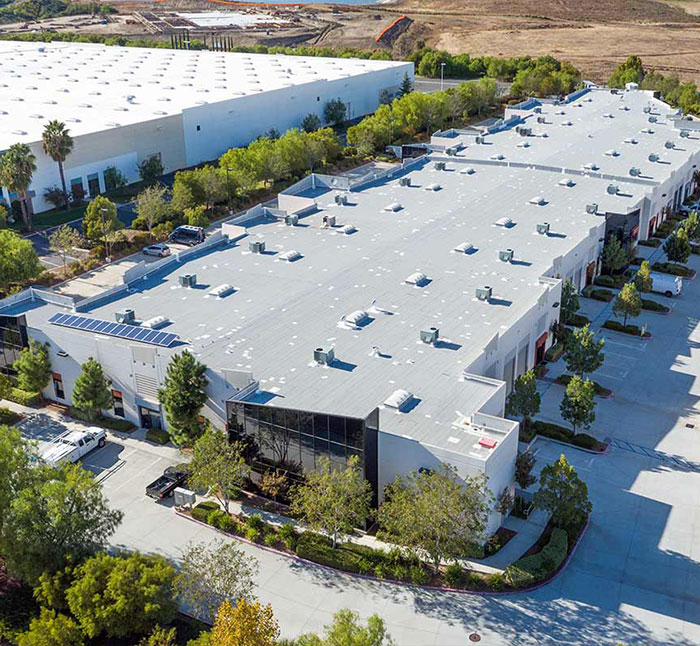 Our Commercial Roofing Services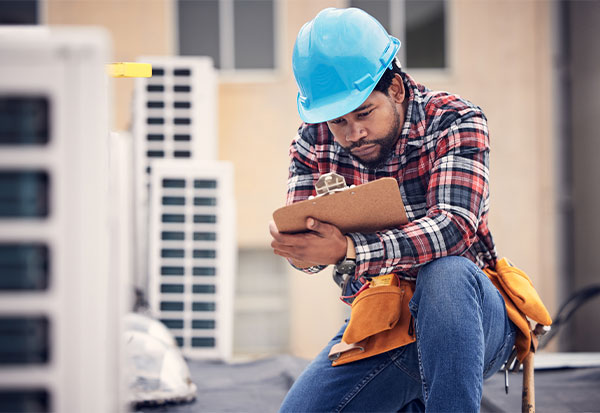 Roof Inspection and Assessment
We begin every project with a comprehensive roof inspection and assessment. Our skilled professionals will evaluate the current condition of your commercial roof, identify potential issues, and provide you with a detailed report. This assessment forms the basis for our customized roofing recommendations.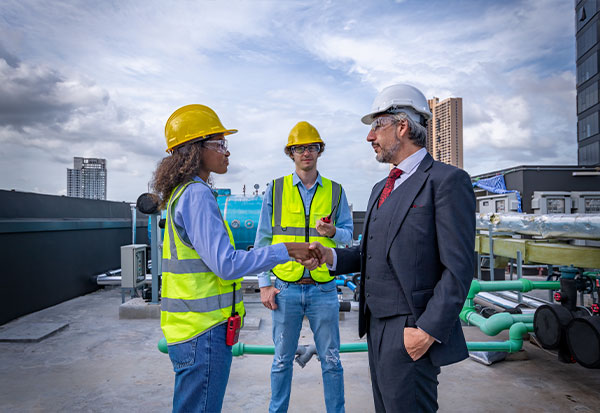 Roof Repair and Maintenance
Our experienced team is well-equipped to handle all your commercial roofing repair and maintenance needs. Whether it's repairing leaks, addressing damaged membranes, or performing routine upkeep, we ensure that your commercial roof remains in optimal condition year-round.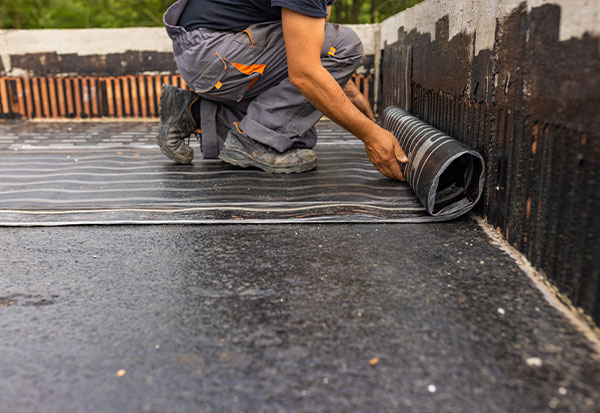 Roof Replacement
When it's time for a commercial roof replacement, BC Exteriors is your trusted partner. We offer a wide range of roofing materials suitable for commercial properties, including TPO, EPDM, modified bitumen, and more. Our expert team will guide you through the selection process, ensuring your new roof provides superior protection and energy efficiency.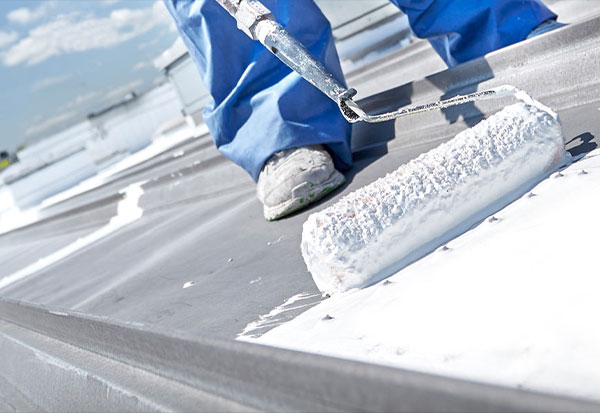 Roof Coating
Extend the lifespan of your existing commercial roof with our professional roof coating services. Our energy-efficient coatings not only enhance durability but also improve your building's energy efficiency, potentially reducing your operational costs.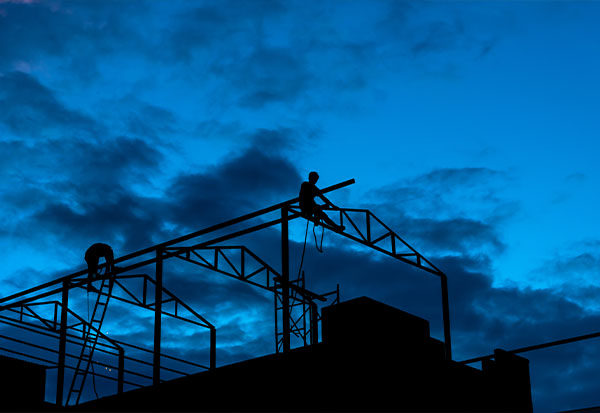 New Roof Installation
For new construction or expansions, BC Exteriors offers top-notch commercial roof installation services. We work closely with architects, contractors, and project managers to ensure your roofing system is installed to the highest industry standards.
Which Type is Best for You?
Duro-Last® roofing systems are thermoplastic and single ply, with a thick "performance layer" that offers enhanced protection. They are watertight and resistant to strong winds, fire and chemicals. You can expect your Duro-Last roof to be low maintenance and to last more than 30 years. Because it reflects up to 88 percent of the sun's rays, rather than absorbing them, Duro-Last will help keep interior temperatures moderate, which leads to lower energy bills. It also reduces the workload on your HVAC system, making it last longer. And finally, Duro-Last comes with terrific warranties.
EPDM stands for ethylene propylene diene monomer. If you want your commercial building's roof to last for 50 years or even longer, with minimal upkeep, EPDM is the right choice for you. It is a rubber roofing membrane that is weather resistant and will not be damaged by exposure to the sun's UV rays. EPDM is available in both black and white.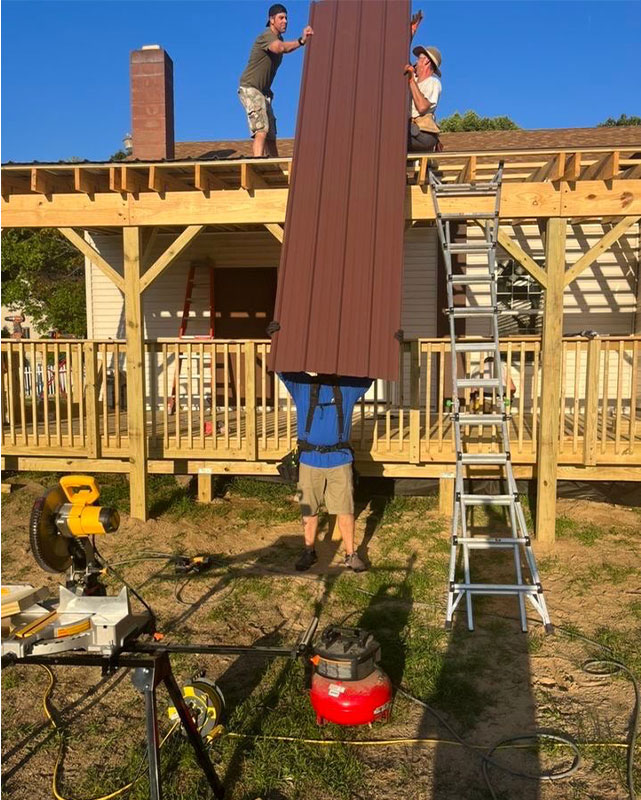 Why Choose BC Exteriors for Your Commercial Roofing Needs?
Commercial Roofing Experts: Our team consists of seasoned professionals with extensive experience in commercial roofing, ensuring that your project is in capable hands.
Quality Materials: We use industry-leading materials and products to ensure the longevity and performance of your commercial roofing system.
Customized Solutions: We understand that every commercial property is unique. Our solutions are tailored to meet your specific needs, budget, and long-term goals.
Energy Efficiency: Our roofing solutions are designed to improve energy efficiency, potentially saving you money on heating and cooling costs.
Safety and Compliance: BC Exteriors prioritizes safety and adheres to all industry regulations and safety standards to protect your property and occupants.
Transparent Pricing: We provide competitive and transparent pricing, so you know exactly what to expect without any hidden costs.
Contact BC Exteriors for Your Commercial Roofing Needs
BC Exteriors is your one-stop solution for all your commercial roofing requirements. Whether you're looking for repairs, maintenance, replacements, or new installations, we have the expertise and commitment to deliver exceptional results. Contact us today to schedule a consultation and receive a free quote for your commercial roofing project.
Discover the BC Exteriors advantage and protect your commercial property with a durable, energy-efficient roofing system. We look forward to serving your roofing needs with excellence.