Our Job Is Your Peace of Mind
Top-quality, on time, and honest roofing services
Free Shingle Upgrade
Availability based on material selection.
Valid with qualifying roof purchases.
Don't Take Our Word For It.
See how your neighbors reviewed our work.



Rated 5 Stars on HomeAdvisor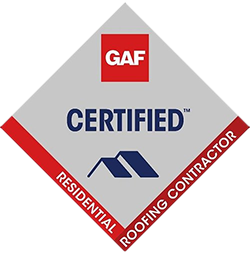 GAF Certified Residential Roofing Contractor
Dedicated to Providing the Highest-Level Quality Service & Products to Southeast Michigan
We take the uncertainty out of your replacement roofing project. With years of experience helping customers improve the comfort and functionality of their homes, we have the skills and extensive knowledge to install your roof correctly the first time. We partner with our customers, making sure they are fully involved with the decision-making process and fully informed about their project at each step along the way. When you choose BC Exteriors you will receive personal attention.

We offer a splendid variety of asphalt shingle colors and styles from our trusted manufacturer GAF, giving you options that boast both beauty and durability.

Our friendly and highly trained roofing experts ensure a worry-free installation, no matter the size or scope of your project.

Our highly skilled roof installation team is professionally trained to install your new roof to your satisfaction and according to best practices, so that you can fully reap the benefits of your investment.
Get Your Instant Estimate
By submitting this form, you are authorizing BC Exteriors LLC to communicate with you via call, text message, and email.
BC Exteriors uses only the highest quality and trusted products.